-
helpdesk@martindaleindia.com
/

-+91-9643522410 /+91- 9643522412 /
Employee login
Martindale Group & Value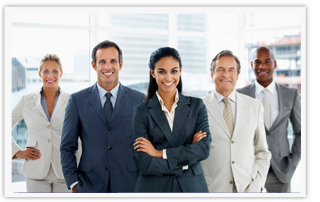 As a company, we are developing ourselves as an organisation and growing with pace of present market. We have established ourselves as a good competitor to our fellow pharmaceutical companies. We, "A.S.Martindale Lifescience Pvt. Ltd", an ISO 9001:2008 certified organization engaged in manufacturing and marketing an optimum quality of Pharmaceutical and Health Care Products. We are Marketing, the Pharmaceutical Oral, Injectable, Syrup, and local applicable preparation for the benefit of human healthcare, including Antibiotic Tablets, Anti inflammatory, Analgesic, Nutritional Supplements, Anti-cough& Anti-cold Agents. The offered medicines and otherpharmaceutical products are processed by making use of quality assured ingredients sourced from authentic vendors of the industry to ensure these are able to stand tall on the expectations of patrons. While carrying out the processing process of offered medicines and other pharmaceutical products, we keep in mind the globally laid quality norms to ensure their peerless standards. Further, after the completion of the processing process, we make the offered medicines and other pharmaceutical products to pass athequality test to ensure these are correctly formulated, have accurate composition, longer shelf life, effective and non allergic in nature.

Along with the offered array, we render Pharmaceutical Marketing Services. Under the proficient guidance of ourDirector, we have been able to attain the title of an accredited organization. Our Management always taking challenges of the changing market scenario and has deep industrial knowledge, supported by which we are able to stay ahead of our counterparts.
Business Associates
"A.S.Martindale Life science Pvt. Ltd", has an ultra modern facility tie-up as per W.H.O G.M.P standards to manufacture Tablets, Capsules, liquid & dry Injectable located at the foothills of Himachal Pradesh and The Devbhoomi of Uttarakhand. Our plant is in commercial production since couple of year. We understand our concern for the sustaining of quality and cost effective health care pharmaceutical products in the prevailing very competitive scenario. We are interested in having a long term association with our manufacturer and are open to any suggestions to develop a mutually beneficial relationship.
Business Development
We aim to expand our business through regular improvements and modifications in our business practices. Our medium term strategy is to continuously globalize the intellectual property assets and enhance value to shareholders and customers. We make constant efforts towards enhancing cost efficient quality leadership in semi synthetic penicillin's, cephalosporin's, newer anti infective and lifestyle disease drugs. Apart from these, we also work towards resolving complex chemistry challenges, improve process efficiencies, adopt global scale manufacturing and use cost effective market networks throughout pharma market.
1

Our Values



Achieving customer satisfaction is fundamental to our business
Provide products and services of the highest quality
Practice dignity and equity in relationships and provide opportunities for our people to realise their full potential
Ensure profitable growth and enhance wealth of the organization.
Foster mutually beneficial relations with all our business partners
Manage our operations with high concern for safety and environment
Be a responsible corporate citizen

As part of A.S.Martindale Lifescience Group, we share a strong set of values that serve as the foundation for our individual and Group performance. Upheld daily by each of us, through our involvement, actions and initiatives, we are working for what really matters-health.

2

Innovation




We encourage our people and partners to embrace creative solutions and excel through entrepreneurship

3

Confidence & Standing Out


We are confident; standing up for what we believe in and pursuing our goals passionately. Always resilient, we dare to challenge the norm.

4

Respect & Embracing Difference


We recognise and respect the diversity and needs of our people, patients and partners, ensuring transparent and constructive interactions through mutual trust.

5

5. Solidarity & Socially Responsible


We are united in shared responsibility for our actions, our people, the wellbeing of our patients and in achieving a sustainable impact on the environment.