-
helpdesk@martindaleindia.com
/

-+91-9643522410 /+91- 9643522412 /
Employee login
Director Message
Quality Leadership and Excellence by Design & Innovation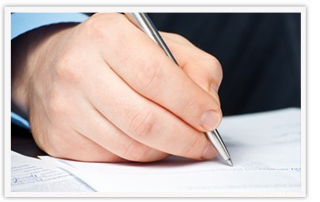 At A.S.Martindale Lifescience, our endeavour is to provide trusted medicines that help people lead healthier lives. Our philosophy and intents are to create and maintain world-class business practices to ensure that our products are safe, effective and compliant with all internationally defined good practices. Our passion for quality goes beyond business and statutory requirements. We have only one focus – i.e. Patients health care. Our commitment to implementing a robust, quality management system is based upon our desire to sustain a culture of operational excellence, meeting and exceeding the expectations of all investor, including patients, customers and Government regulators. We are committed to fulfilling the spirit and intent of our Global Quality Philosophy at all locations where we conduct business operation of pharmaceutical products. Our objective is sustained compliance with internationally defined good practices, collectively known as GxP. This includes Good Manufacturing Practice (GMP), Good Clinical Practice (GCP), Good Laboratory Practice (GLP), Good Distribution Practice (GDP) and Good Pharmacovigilance Practice (GPVP). Our commitment to GxP regulatory excellence supports our objective of providing safe and efficacious pharmaceutical products to our customer across the country.
Quality Mission Statement
We partner with our manufacturers to assure high quality development, manufacture and distribution of reliable and safe medicines through:
Qualified, responsible, and motivated employees
Integrity of our behaviour and actions
Effective and efficient GxP compliant quality systems
Continuous quality improvement
Quality Management Principles
Each of us is dedicated to contributing to the process of developing, manufacturing and distributing the company's medicines in a manner that meets the safety, efficacy and compliance expectations of both customers and Government regulators. We adhere to the following principles when implementing our Quality Policy:
Individual Responsibility –

– Quality is a part of our culture at A.S.Martindale Lifescience, Every employee is focused on quality.

Management Responsibility –

Management allocation of appropriate resources for effective implementation of all required quality management systems designed to support and sustain a culture of continuing transparency and operational excellence.

Accuracy and Ethics –

Every employee shall generate and accurately document all required quality data in accordance with the highest ethical standards and A.S.Martindale Lifescience's Code of Conduct principles.

Continuous Improvement –

Quality performance indicators shall be measured and assessed with outcomes designed to drive continuous improvement in our quality systems and employee performance. However in our designed strategies and fare execution of meaningful idea & innovation we will be definitely able to stand before the corporate identities.